Safety Standards
Direct Vision Standard – Backwatch Safety Products.
In an attempt to reduce the number of traffic incidents, some fatal, involving vulnerable road users and Heavy Goods Vehicles, Transport for London have introduced the Direct Vision Standard.
Companies with HGVs over 12 Tonnes operating in London will be awarded a star rating, obtainable from the vehicle manufacturer, from 0 – 5 based on the amount of direct vision the driver has through the windows when seated in the cab. Vehicles may then require safe systems such as cameras, proximity sensors and audible warning alarms to improve the driver's view and obtain a permit. Those without a valid permit will face fines of up to £550.
Backwatch Safety Products, have over 20 years' experience in the commercial vehicle safety industry. There can, therefore, be few better places to go than Backwatch for advice on ensuring that your vehicles are appropriately equipped to ensure DVS Safe System compliance.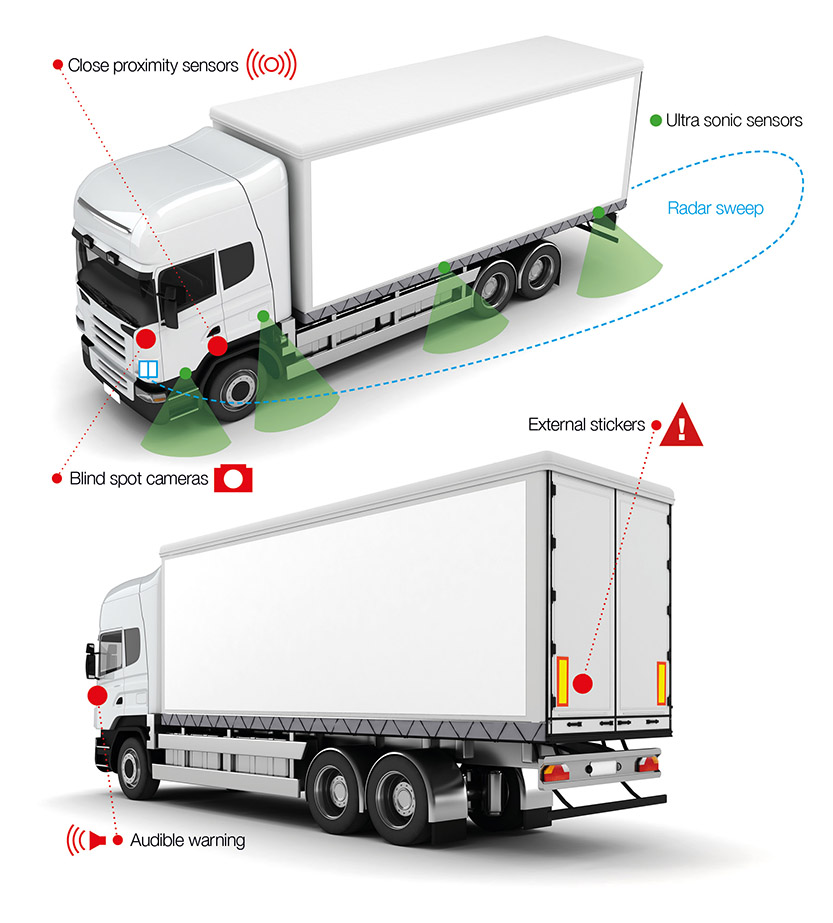 For more information please click here.
---
FORS – Safety Standards
From the inception of FORS, Backwatch have taken an active part (member number A00012). One of the very few companies whose systems were subject to independent evaluation prior to being an Associate member.
The latest standard version 6.0 has given greater clarity to operators regarding what they need to fit and what they should look out for to make their vehicles compliant with the respective FORS standards.
However, FORS should not be viewed as a tick box, obligatory cost exercise. It is a vital management tool to promote and provide a safer environment for fleet operators, drivers, vehicles and all road users. Vehicle safety equipment is just one aspect.
At Backwatch we have always avoided grouping equipment as FORS Bronze, Silver and Gold packages for a number of reasons.
Firstly, each customer is an individual and in addition to meeting minimum requirements for FORS, needs of each operator differ.
Secondly, some of these packages at first glance could be a little misleading, for example FORS Silver and Gold vehicle safety equipment requirements are the same and could lead operators in to fitting equipment they may not need or want.
As a company we would much rather point out to our customers what equipment must be fitted to make their vehicles compliant, then discuss any ancillary systems, tailoring to the customer.